Finding the best men's underwear just got a whole lot easier.
For those of us that wear underwear, is it time to ditch your worn out ones?
If so, then you'll want to keep reading.
Looking for a pair of solid men's underwear can seem like a daunting task. There's no real way to actually try them on until you've already committed to spending your hard-earned money.
That's why today we're going to introduce you to one of our favorite men's underwear brands on the market called Related Garments.
Already love Related Garments? Get 20% by using promo code "MAN" on RelatedGarments.com
You'll be so happy to have bought this brand.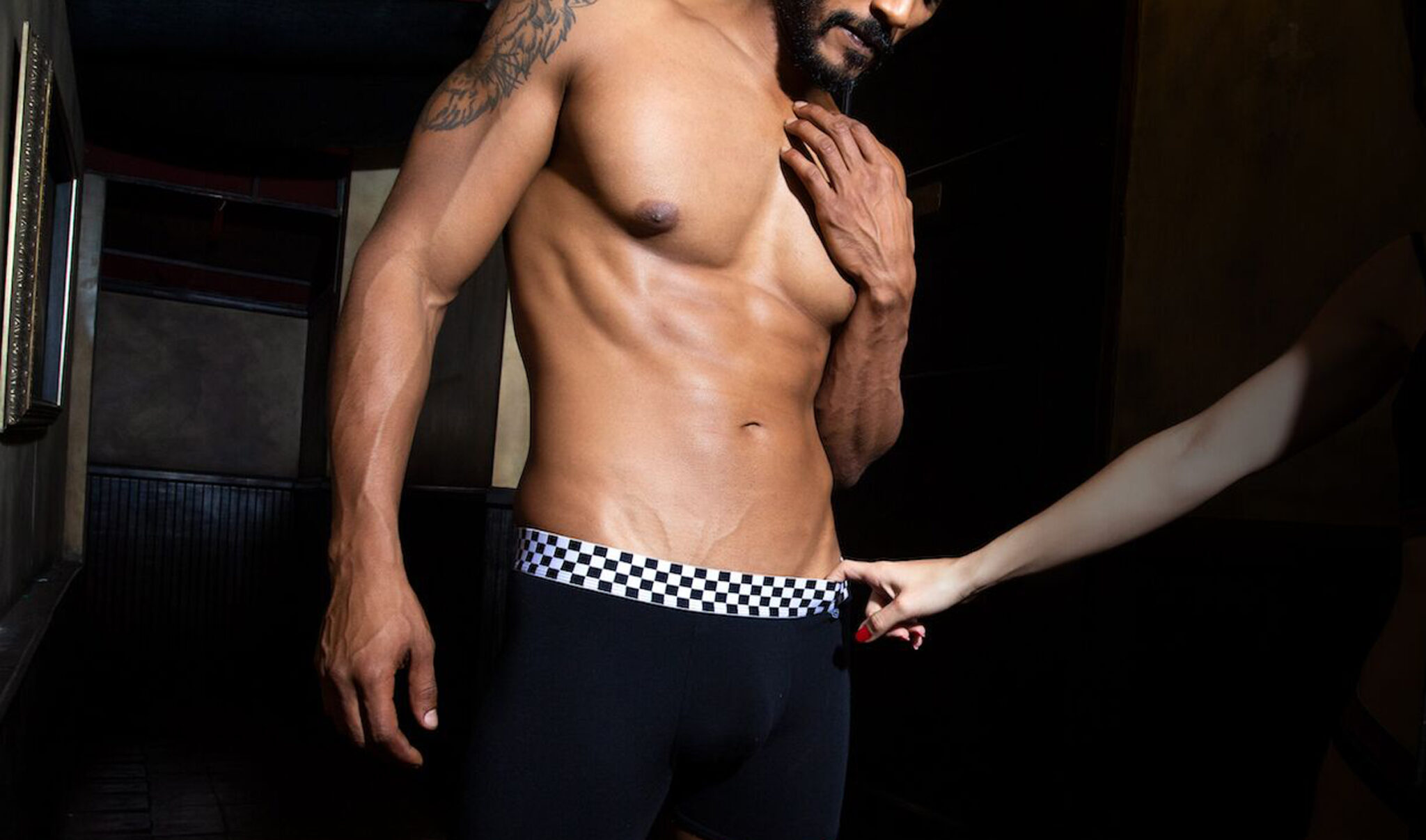 WHY YOU SHOULD CARE ABOUT WHAT YOU WEAR DOWN UNDER
First, if you've never graduated from wearing those mass-produced Hanes or Fruit of the Loom drawers, then you might be scratching your head trying to understand why someone would seek out a new underwear brand.
The fact is that once you move past the generic fitting underwear you'll never go back. Especially, when your new men's underwear look as stylish as this pair here.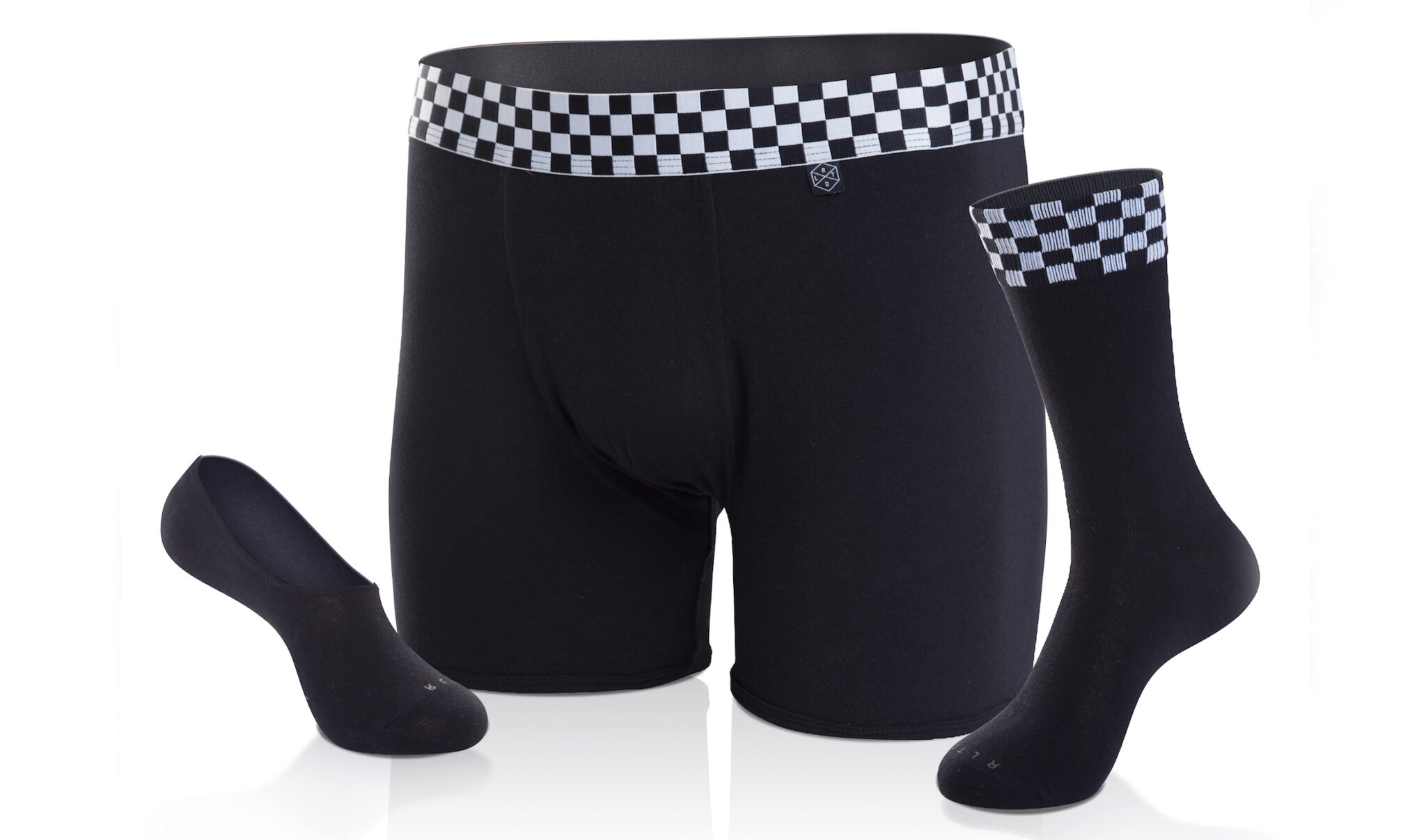 Elevating your underwear is going to have a huge effect on your daily life. Here's why:
You'll notice an elevated comfort level when wearing a better quality underwear brand.
You'll feel more confident and stylish when you underdress for that special someone.
You'll notice more support for the family jewels.
You'll walk around with more confidence.
Now, isn't all of this worth investing in? We think so.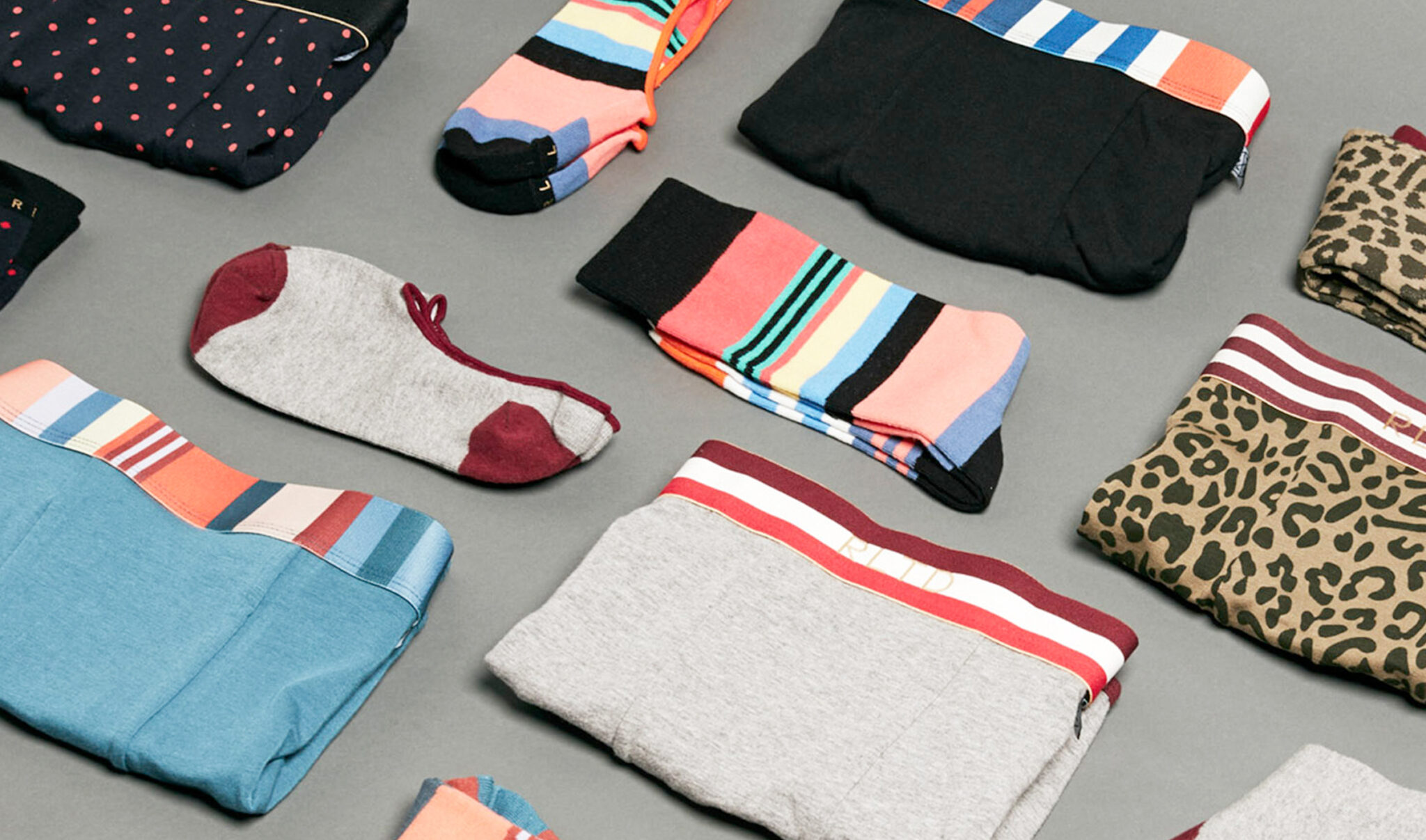 ELEVATE YOUR STYLE WITH EASE
According to Related Garments, "Too many men are ignoring a quick and effortless way to improve their style: upgrading their underwear."
We could not agree more!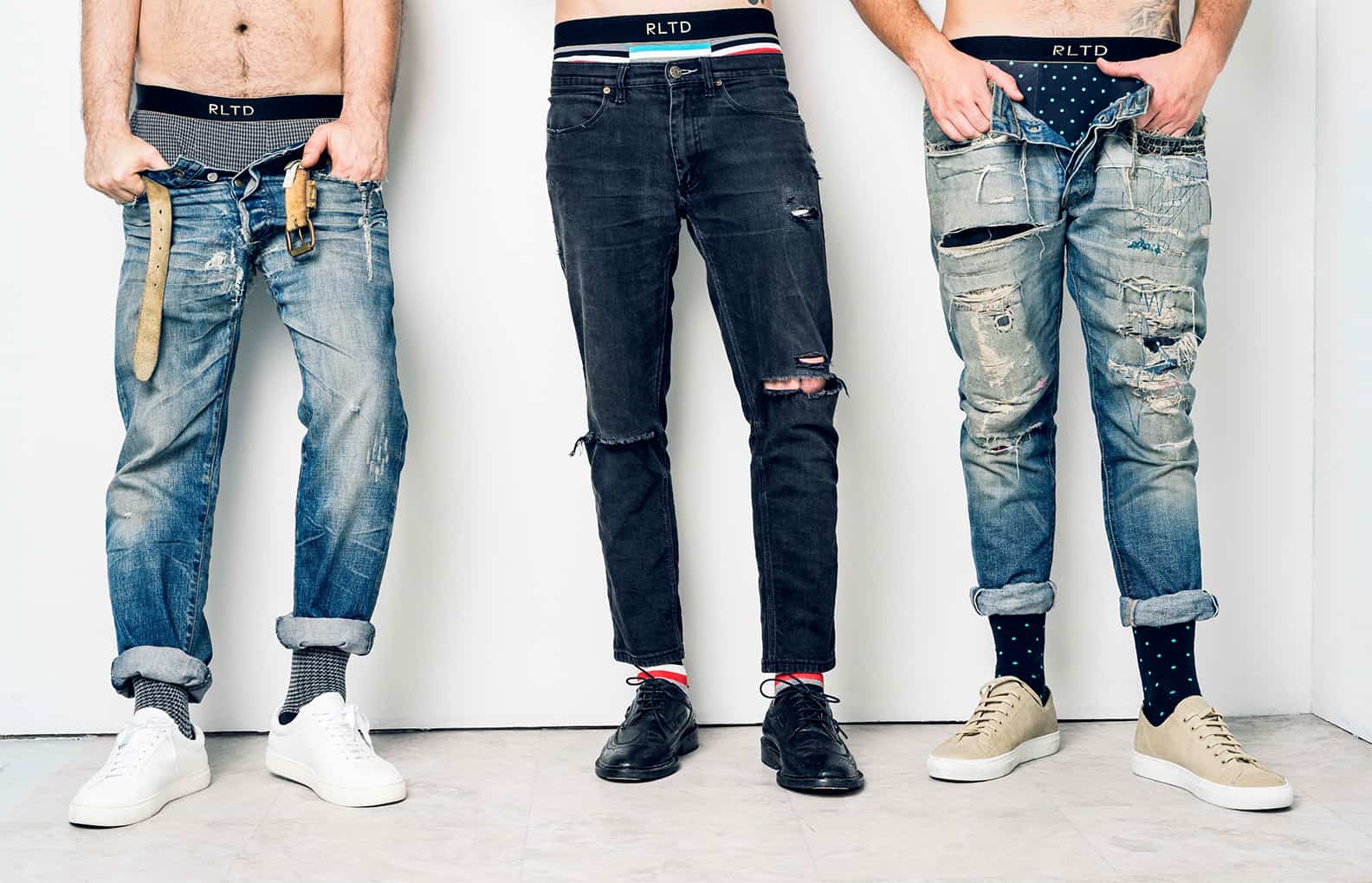 Guys, listen up!
Whether you're gearing up at the gym, gearing down on a date or just want to have that extra ounce of confidence in your style game, we need to kick the old ratty underwear and get something better.
Luckily, with brands like Related Garments, you can easily step up your style game by grabbing a pair of refined underwear.
Bro, seriously.
Sure, you could just as easily go find an underwear brand, but the reason why we totally dig Related Garment items is that they make it super easy to improve the way you look.
Their stylish and comfy underwear/socks make getting dressed in the morning a breeze.
THE 3 KEY ELEMENTS TO LOOK FOR WHEN SHOPPING FOR MEN'S UNDERWEAR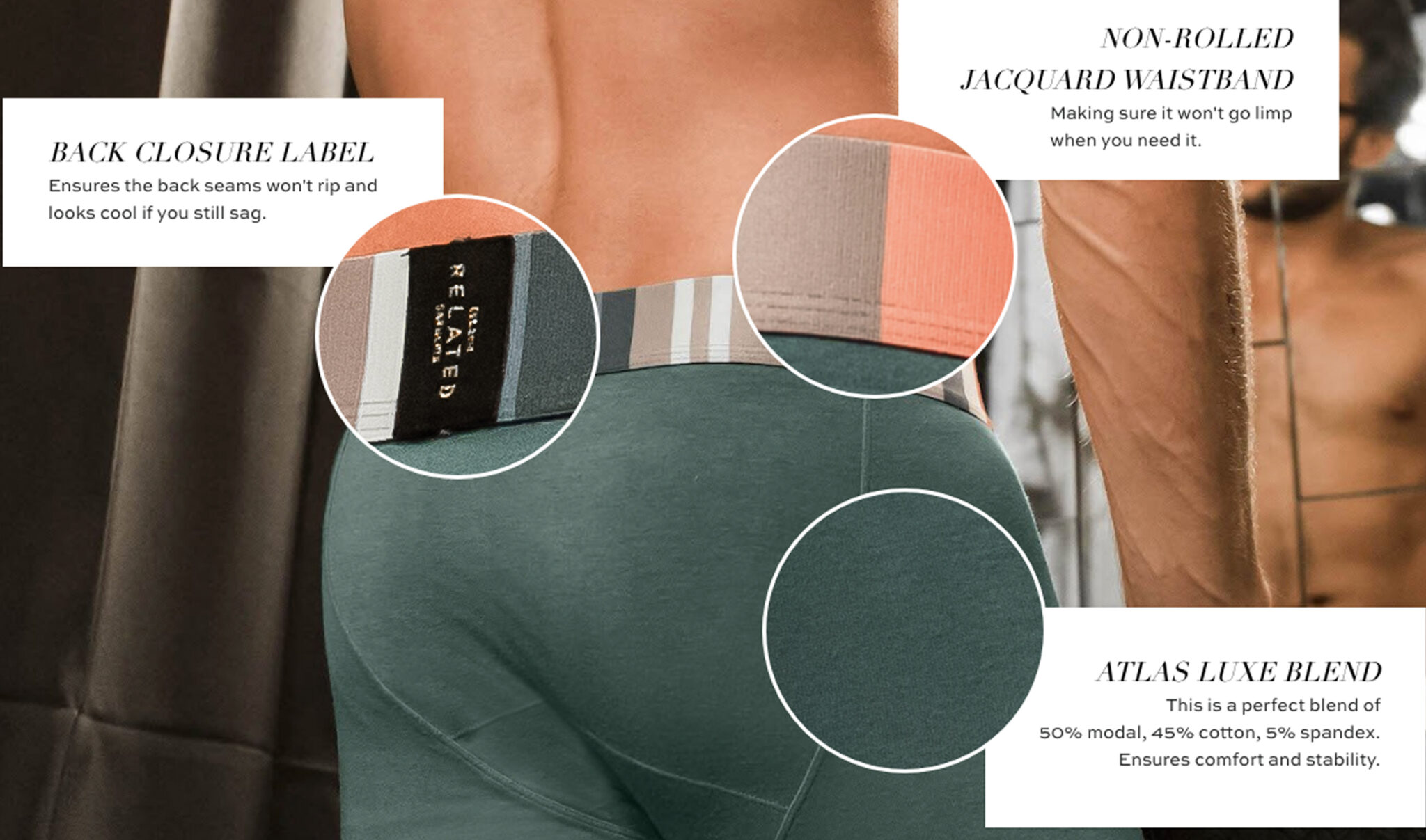 First, you want to ensure the overall fabric is made of quality material.
We repeat quality is king. If you skimp out on quality, well let's just say you're going to be in for a very comfortable day.
Second, you're going to want to make sure the underwear's waistband is not rolled.
For example, have you ever worn that perfect pair of jeans on a date and noticed that your underwear loses shape causing you to feel unforgettable when you should be exuding confidence?
Yeah, it's no fun.
You need to make sure the underwear you buy has a waistband that does not go limp.
Lastly, you should look for underwear that has a reinforced back closure. This does two things: helps ensures the back seam doesn't rip but also helps avoid that itchy feeling when an underwear's tag rubs all up on you.
To wrap up, dudes really need to care about what they wear down under.
You need to set yourself up for success so that you can go out and conquer the day with confidence.
If you are looking for that next pair of men's underwear we totally recommend the pieces over at Related Garments to help improve your style and allow you to live life boldly.
GET 20% OFF YOUR RELATED GARMENTS ORDER
Yes, you read that right! Our friends over at www.RelatedGarments.com are hooking up our MAN'edged Magazine readers with an epic 20% off your purchase.
Use promo code "MAN" for 20% off your purchases from www.RelatedGarments.com.