HERE ARE 21 EASY-TO-USE MEN'S ESSENTIALS THAT ARE TOTALLY WORTH YOUR MONEY
Feeling a bit stuck lately when it comes to your overall style?
In fact, this is probably what we all look like as we try to shop the endless options out there right before falling asleep.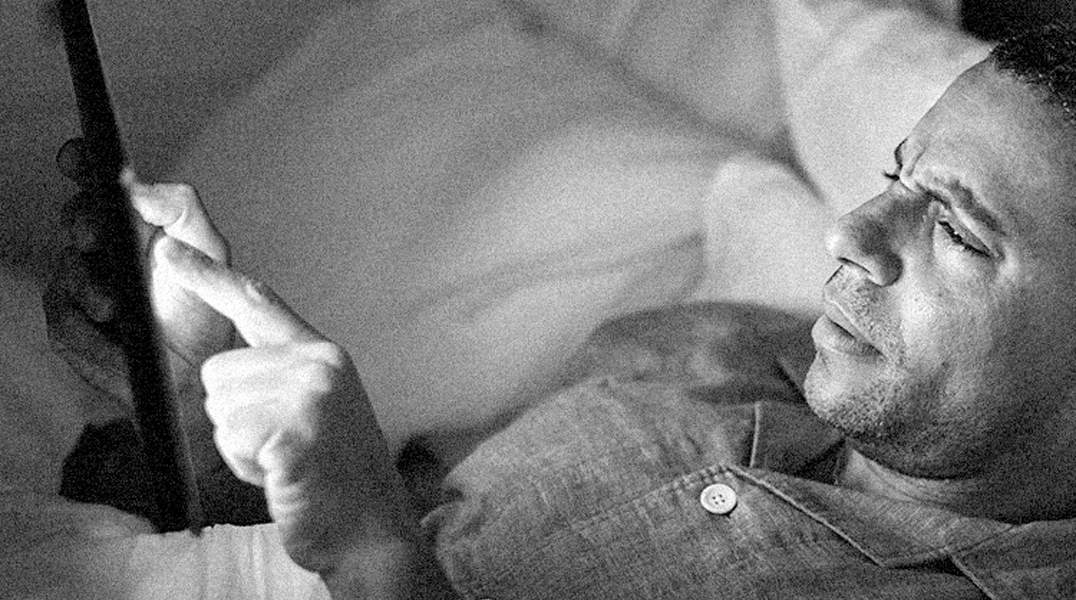 As the seasons change, some of us can feel a bit outdated when wearing old clothes we just stored all summer long.
Sure, some of our older threads are still cool, but sometimes us fellas need a few extra things to reinvigorate ourselves.
Where do you even start? The problem is that there's just so much out there.
Check out our recent gift guide here
Especially right now and with everyone going bezerk over Cyber Monday deals. It can be overwhelming trying to decide what items to get for ourselves or gift to others.
Today, we're going to help you cut through the clutter by showing you 21 epic Editor's Pick items.
These items range from various gadgets to grooming essentials that we've handpicked to help you easily upgrade your style.
All we ask is that you snap a pic of you and tag us @MANedgedmag in your epic new gear.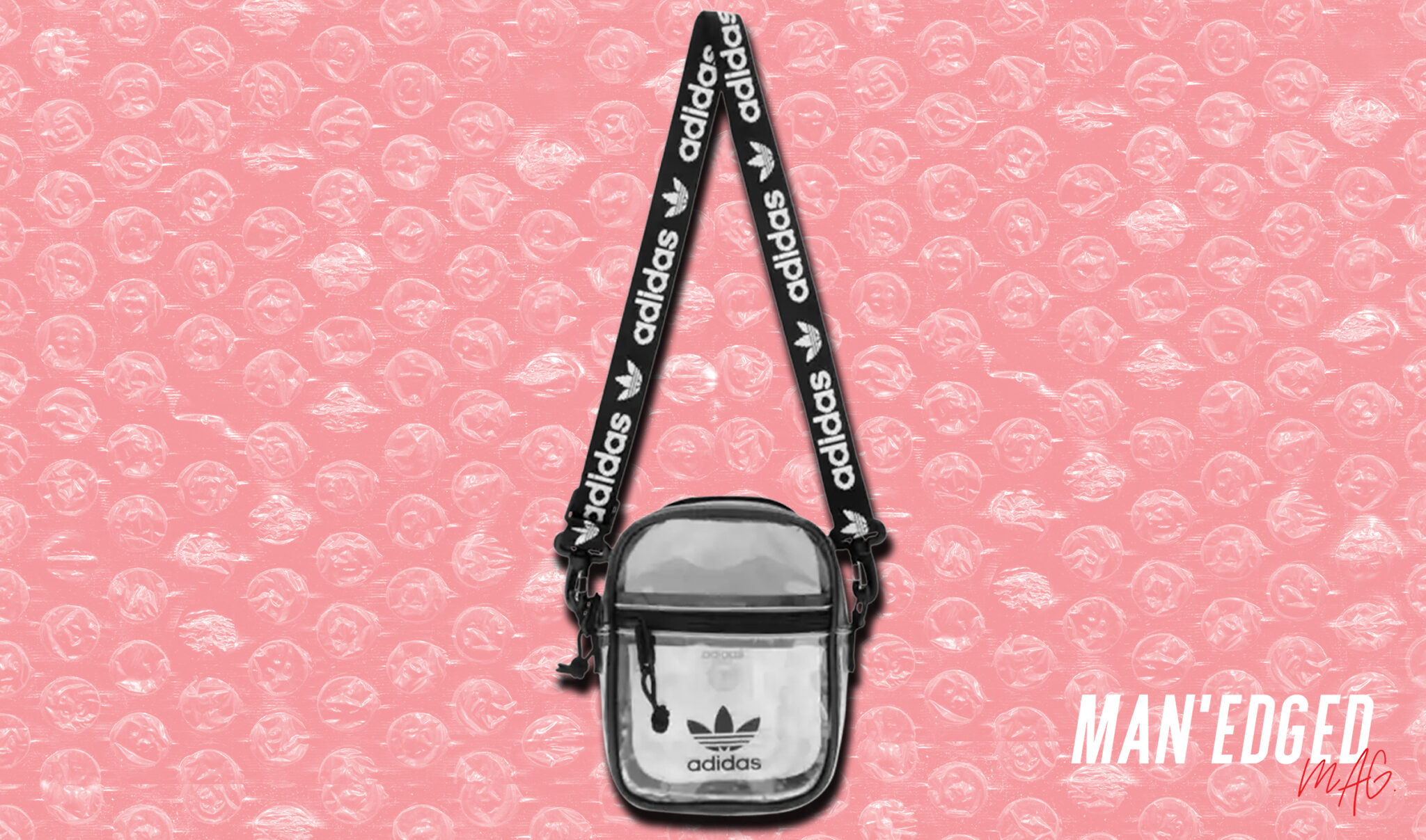 Tired of trying to find things in your pockets or bag?
It can be even more challenging to find your little gadgets during the winter months due to all of the layers we're forced to wear.
Now, insert this transparent crossbody by Adidas.
We totally dig this bag because you can easily toss it on over your ensemble, zip up your air pods to keep them safe and literally see all of your items before reaching for them.
Say goodbye to aimlessly reaching for your keys and spending 15 minutes trying to find them in your old bookbag.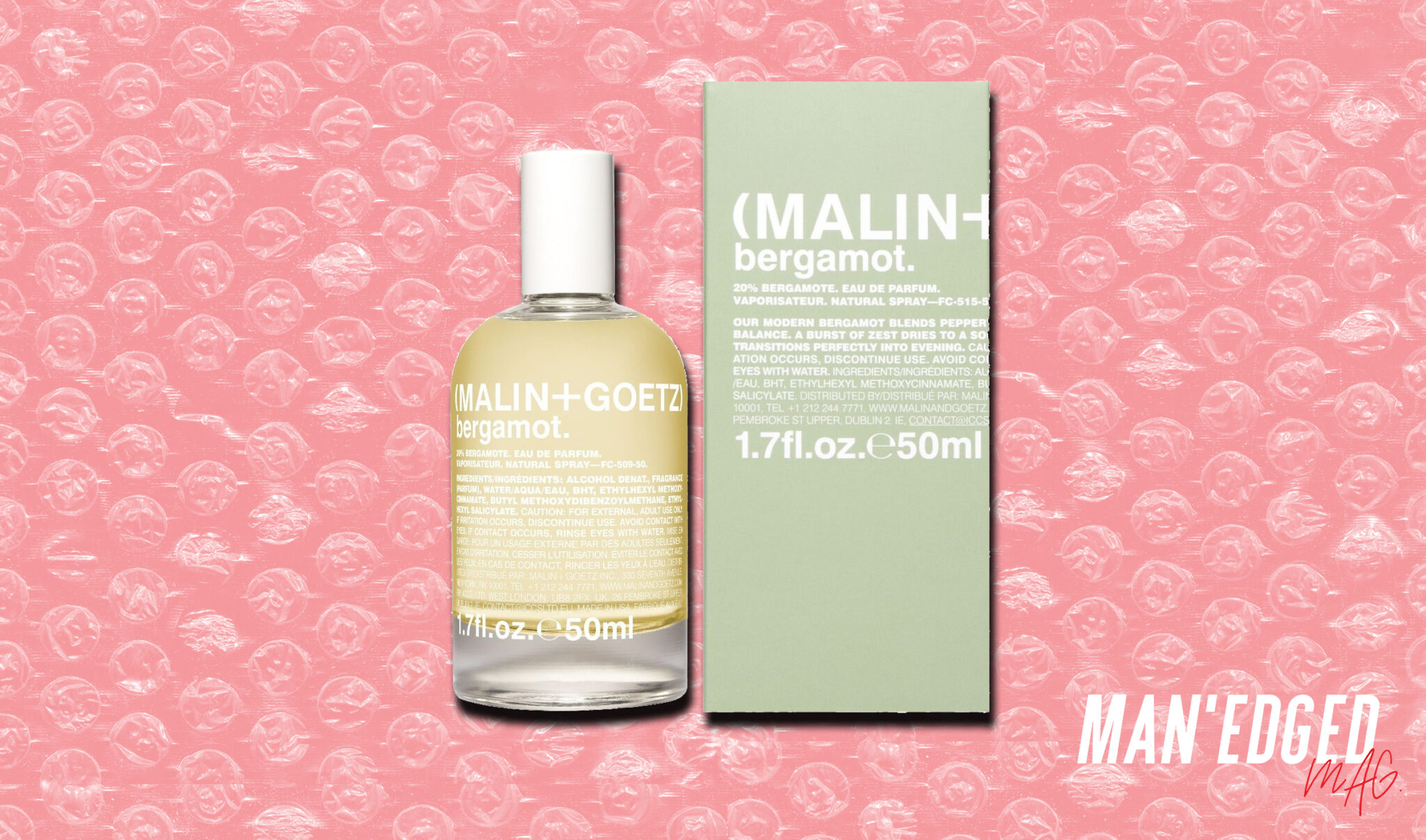 Looking for a quick pick-me-up during the winter months?
One of the fastest ways to elevate how you feel and how others interact with you is by spritzing on some solid smell-good scents.
Like this Malin and Goetz fragrance for men. This men's fragrance is complex and citrusy.
It offers a bright and invigorating scent experience that is sure to knock the socks off any date or anytime you need that extra level of confidence.
Just be ready to answer the question of, "What are you wearing? It smells so good!"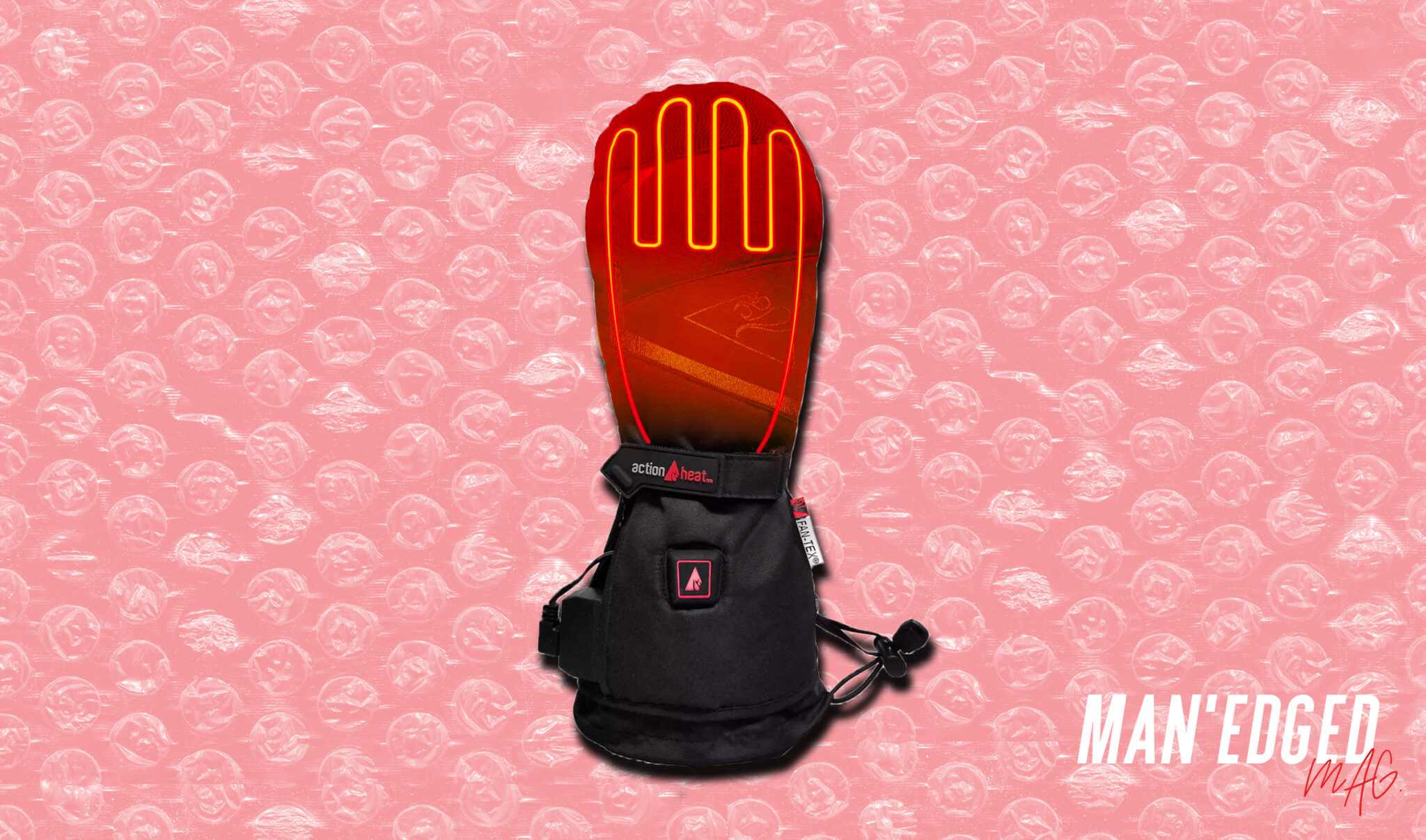 There's nothing worse than having cold hands during the winter months especially when there's a blizzard brewing.
Regular knit gloves are so 2018.
Gear up and stay warm with these epic battery heated men's mittens.
Yes, you read that right.
These heated mittens can heat up to 145F for up to 5+ hours and offer a strategically placed integrated heating system located along the fingers and thumb.
Looks like the next time your friends ask if you can play outside, you actually can even if its only 20 degrees.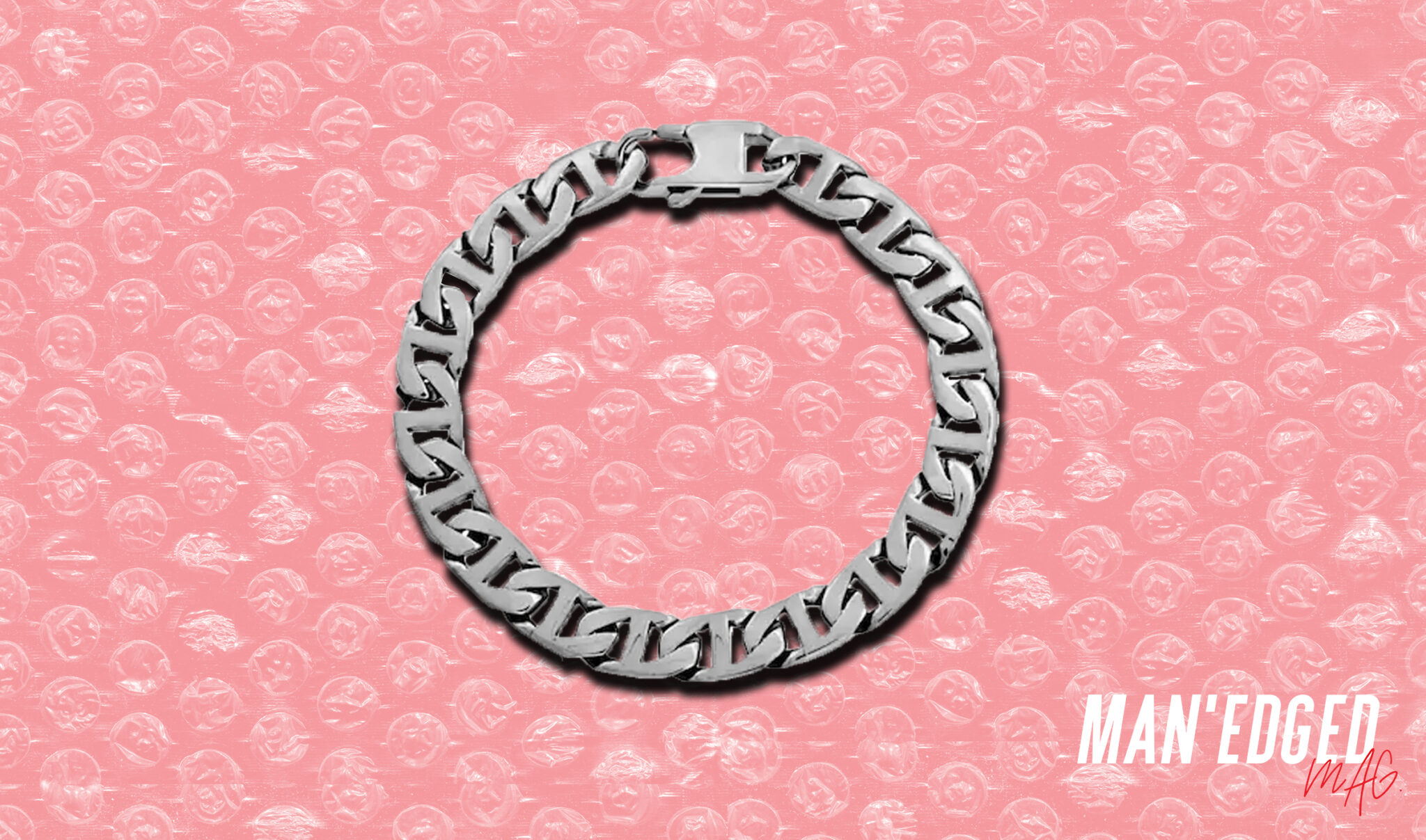 Do you know those moments when you gently want to flex your coolness without looking like you're trying too hard?
Then you're going to want to rock a thick-chained men's bracelet like this piece from Kohls.
Yeah…………..Kohls (gasp!).
Opting for a thicker chain link gives off a more distinguishable touch of style and can easily be worn with so many outfits no matter the occasion.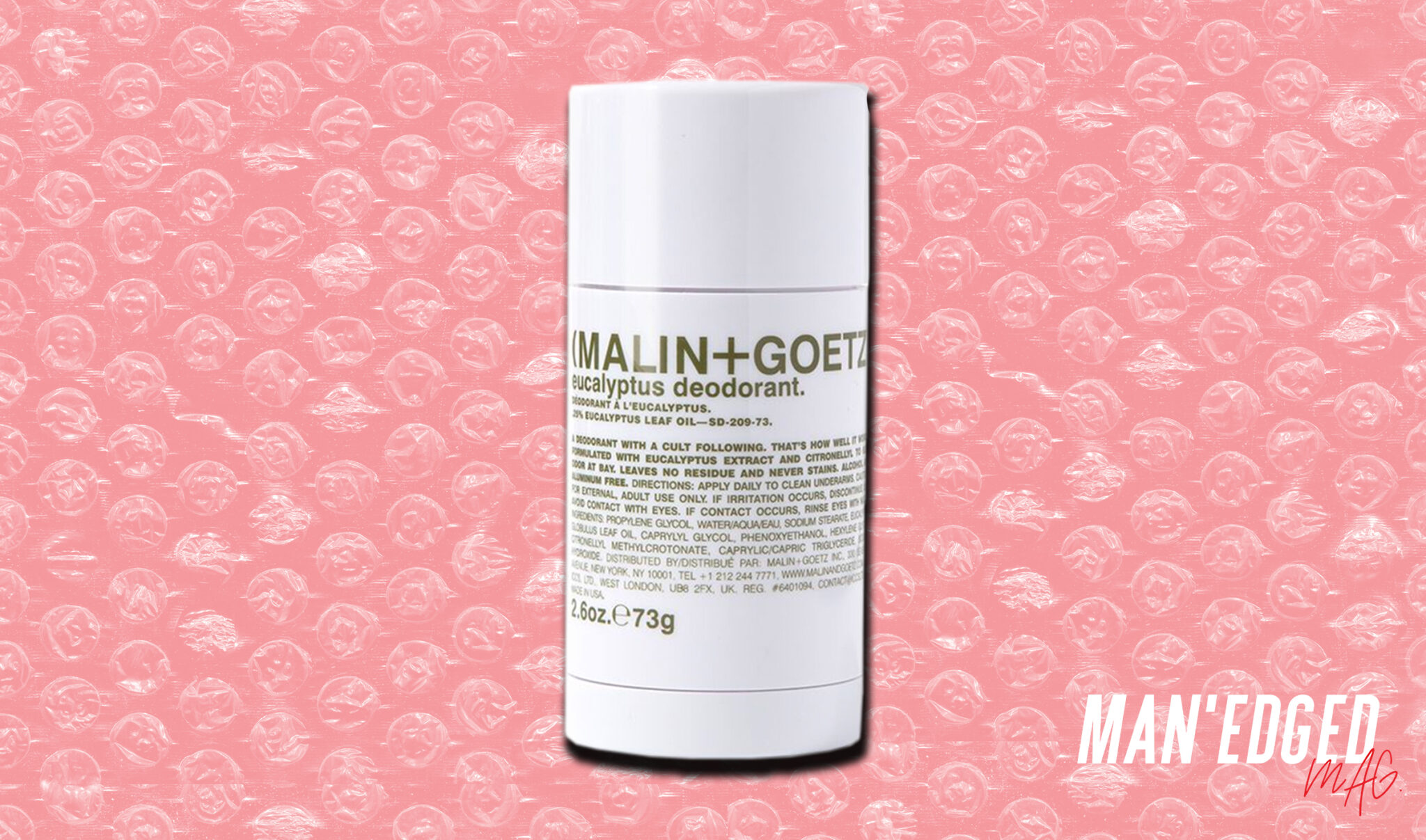 Anything scented with eucalyptus tends to always be pretty awesome, but now it's in deodorant form.
This deodorant from Malin+Goetz offers a refreshing scent and is great for those with more sensitive skin.
This men's deodorant is formulated without aluminum, alcohol or parabens which means you're putting on a great smelling deodorant that is actually kind to your body too.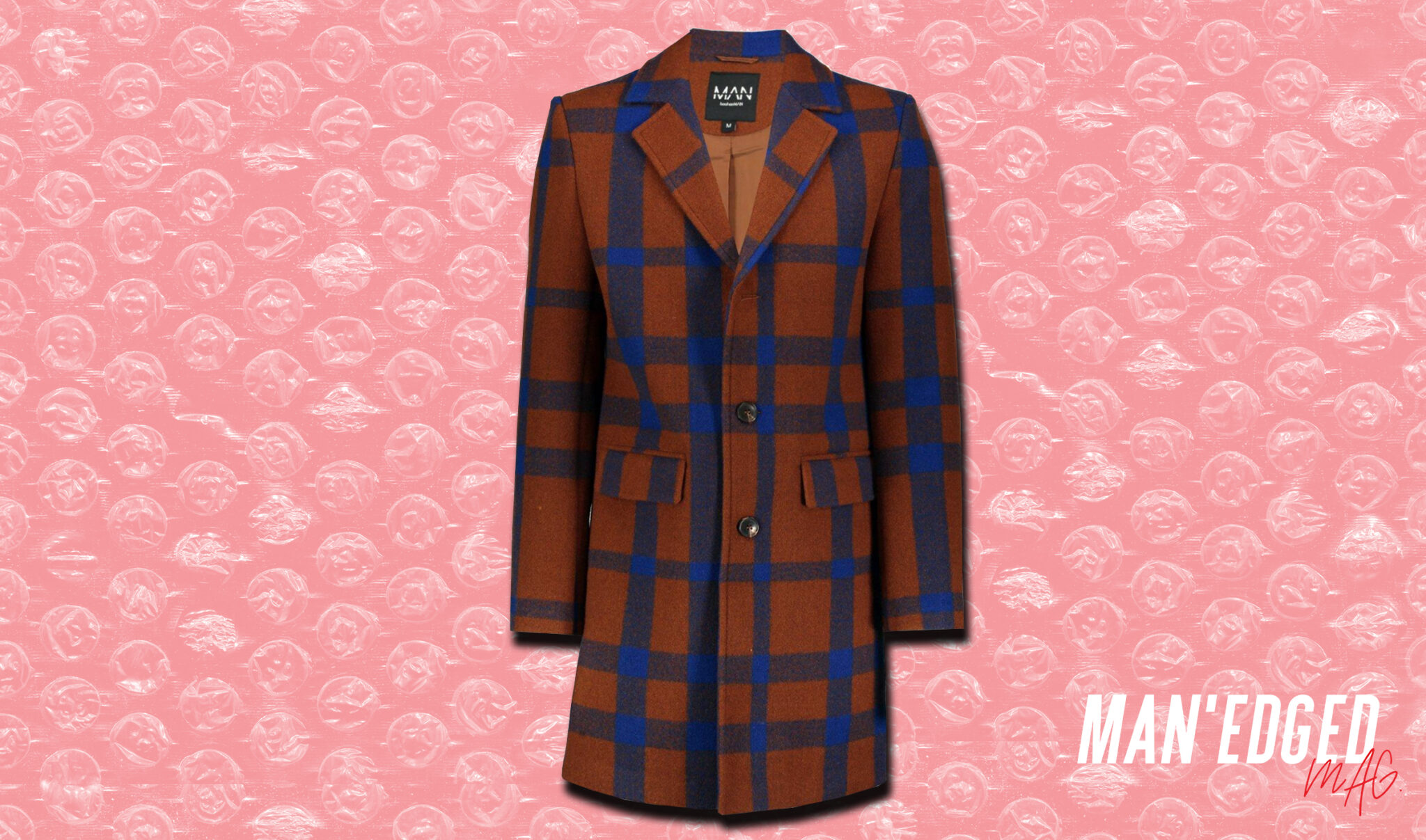 Another great way to elevate your style is to opt for a statement coat like this striped men's overcoat.
Pair with your favorite pair of men's jeans and kicks for a night out with the guys or dress it down with a pair of joggers and hoody for any easy gym outfit.
Check out the best fitting men's jeans here
The blue striped pattern contrasted with the dark brown color makes it a piece that people will take notice of.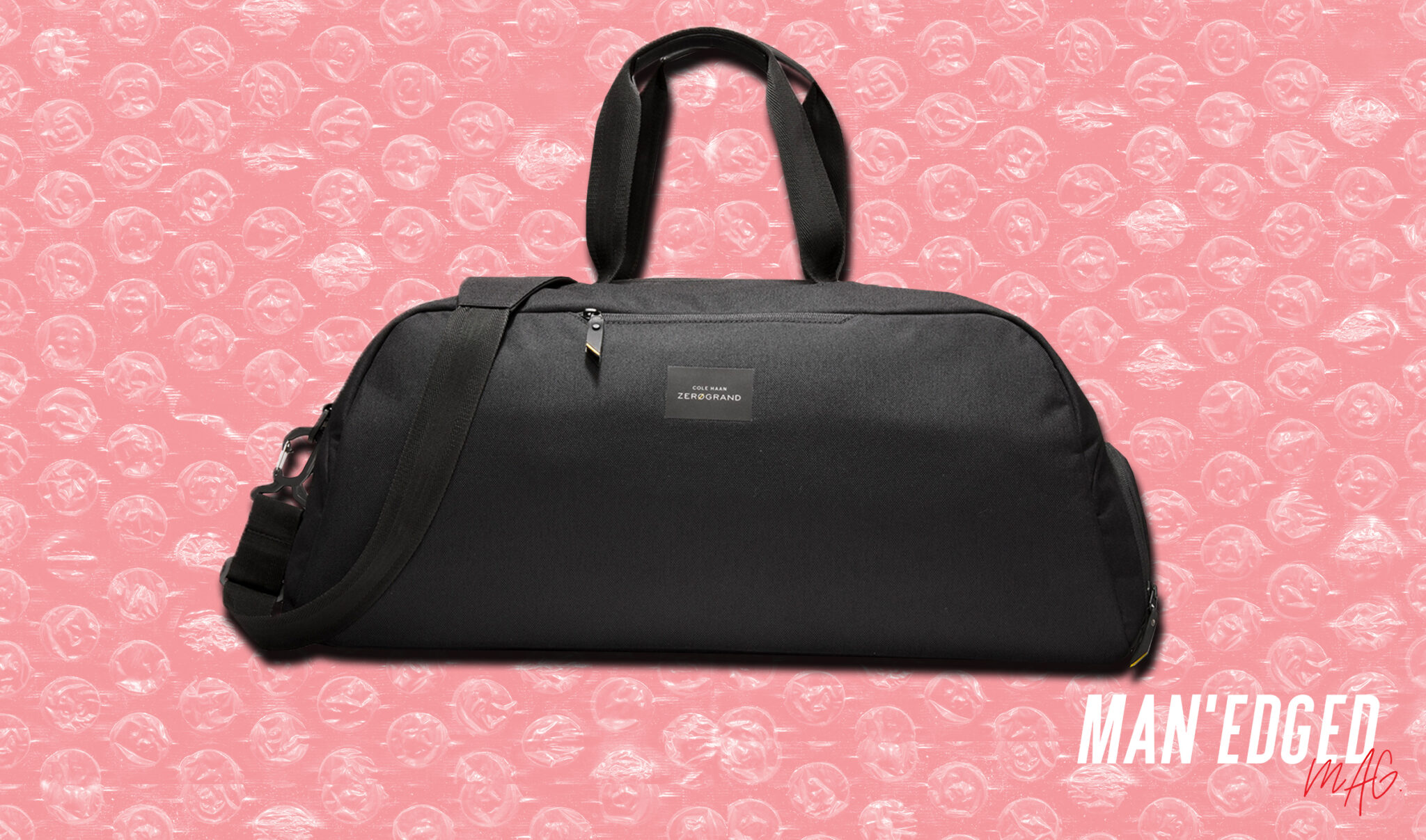 Tired of the basic looking men's duffle bag? Yeah, us too.
This men's Cole Haan duffle bag offers a really cool angular silhouette, so right off the bat, your look will be updated.
Not to mention the bag is jam-packed with a ton of functional details like having an exterior pocket for quick access and a shoe cubby compartment for those quick-change moments.
This men's bag will totally be your best friend while hitting the streets this winter.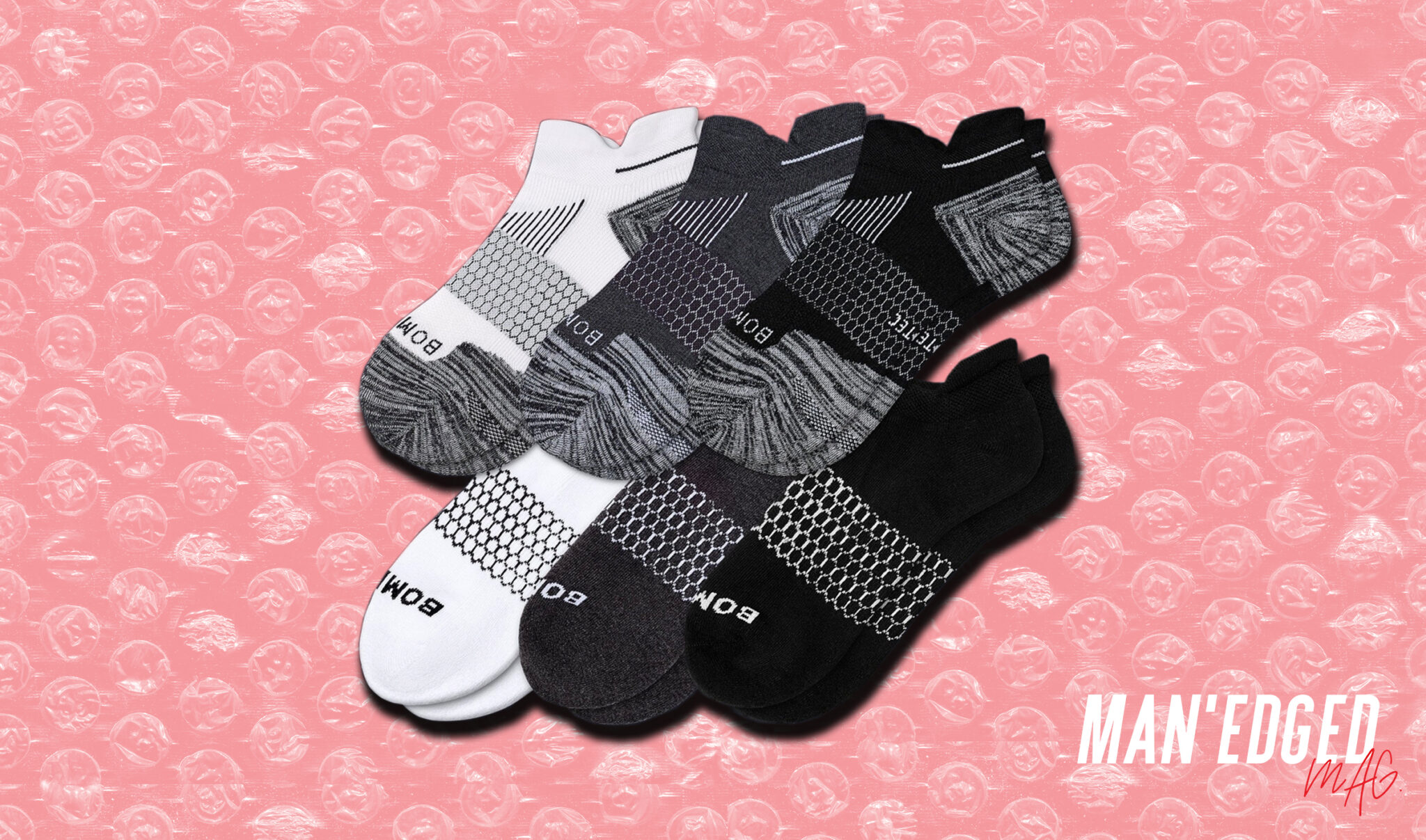 There's nothing like having a solid go-to sock. That's why we are obsessed with the great fitting socks being by Bombas.
They offer support and they're easy to rock with sneakers and sometimes even dress shoes for that no-show look.
Say goodbye to the days where your low-cut socks annoyingly fall off your foot and say hello to the perfectly fitting men's sock.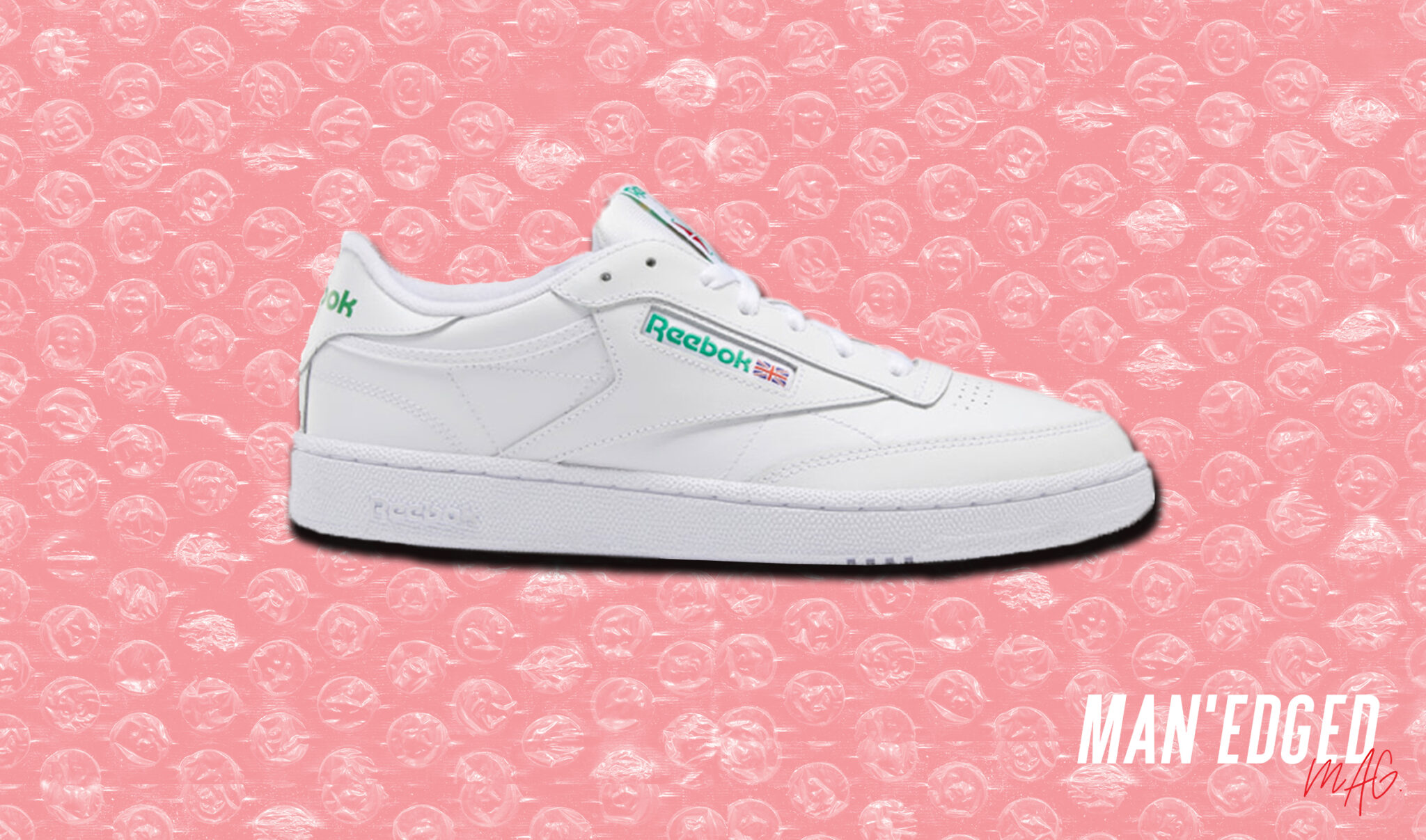 This Reebok Club C85 men's sneaker has legit changed our lives.
Having a solid all-white sneaker that has a sleek profile like this one is a super-easy way to rock that smart looking sporty ensemble.
This particular version offers a mint green Reebok logo for an extra pop of color. Pair with the above socks and you're ready to rock in style.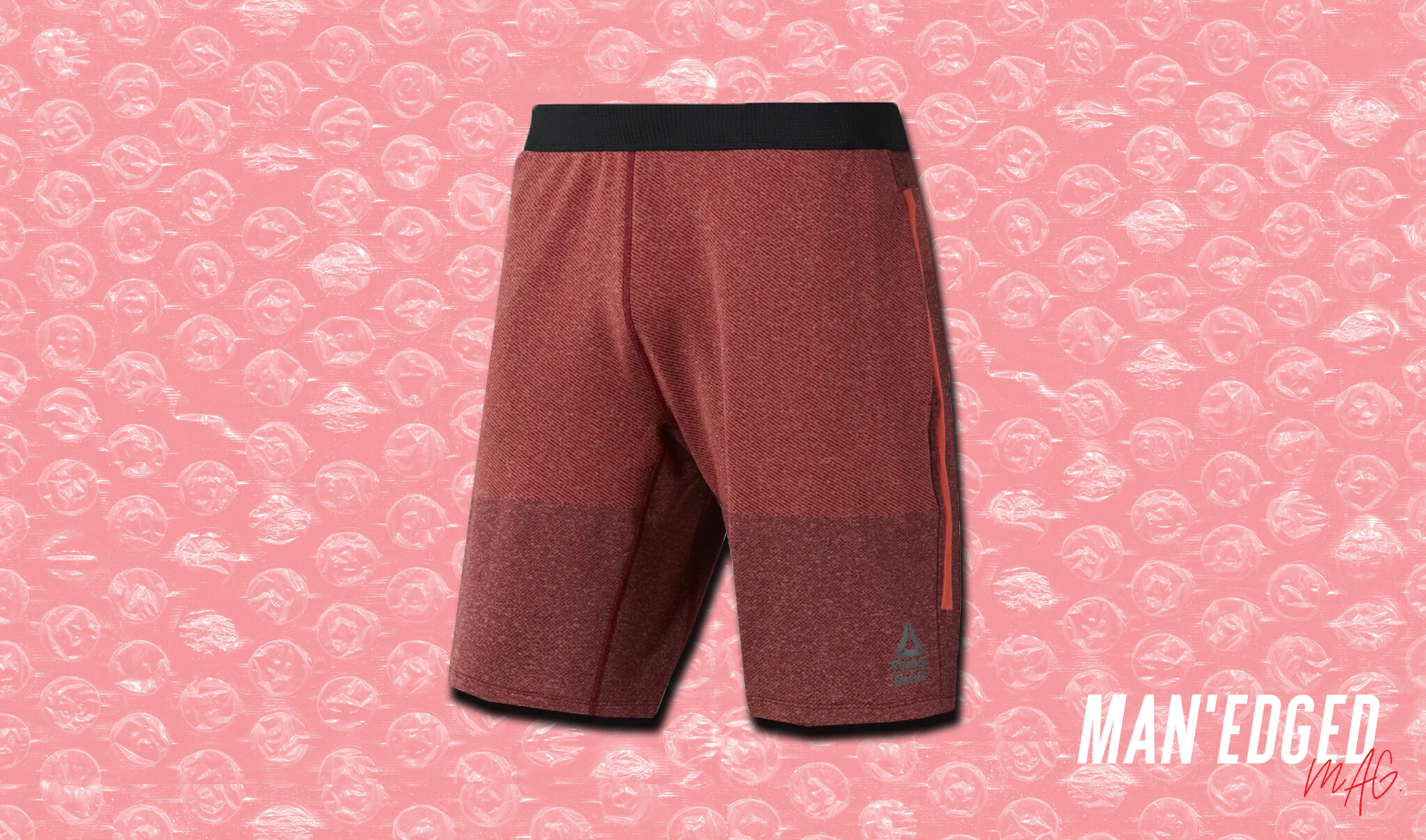 It's all about the mind, body and soul. In this case, we're talking about the body. Specifically, maintaining a fit lifestyle.
You simply cannot live a fit lifestyle if your gym gear is not comfortable. This is why we totally dig these men's Reebok Crossfit shorts.
They're the perfect length and allow us to move around freely.
Guess it's time to get ready for them deep squats, bro.
With the new year right around the corner, there's no time like the present to start working on goals. The most important way to stick to a goal is to keep track of your time.
What better way to keep track of time than by rocking this handsome men's watch by Nixon.
The Heavy Hitter 51-30 Chrono men's watch is oversized and sleek AF. It's so much more than just a pretty face.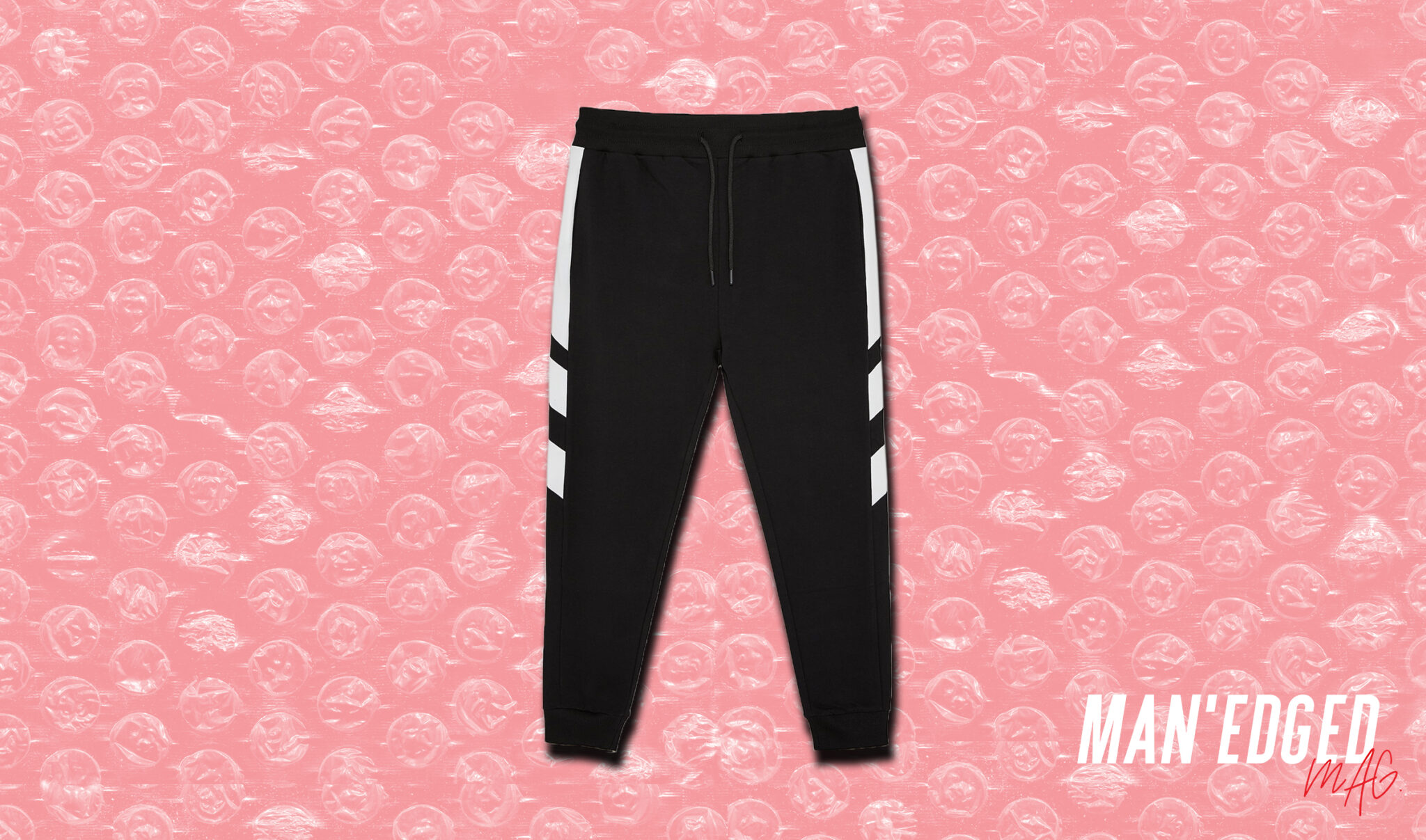 Having a good looking pair of men's joggers is essential to looking stylish while you run your everday errands.
It's time to toss out those old gray sweat with elastic openings and upgrade it with something better.
Having a solid pair of go-to joggers to quickly toss on while you run out to meet friends or run to the grocery store will keep you looking and feeling good no matter what life throws your way.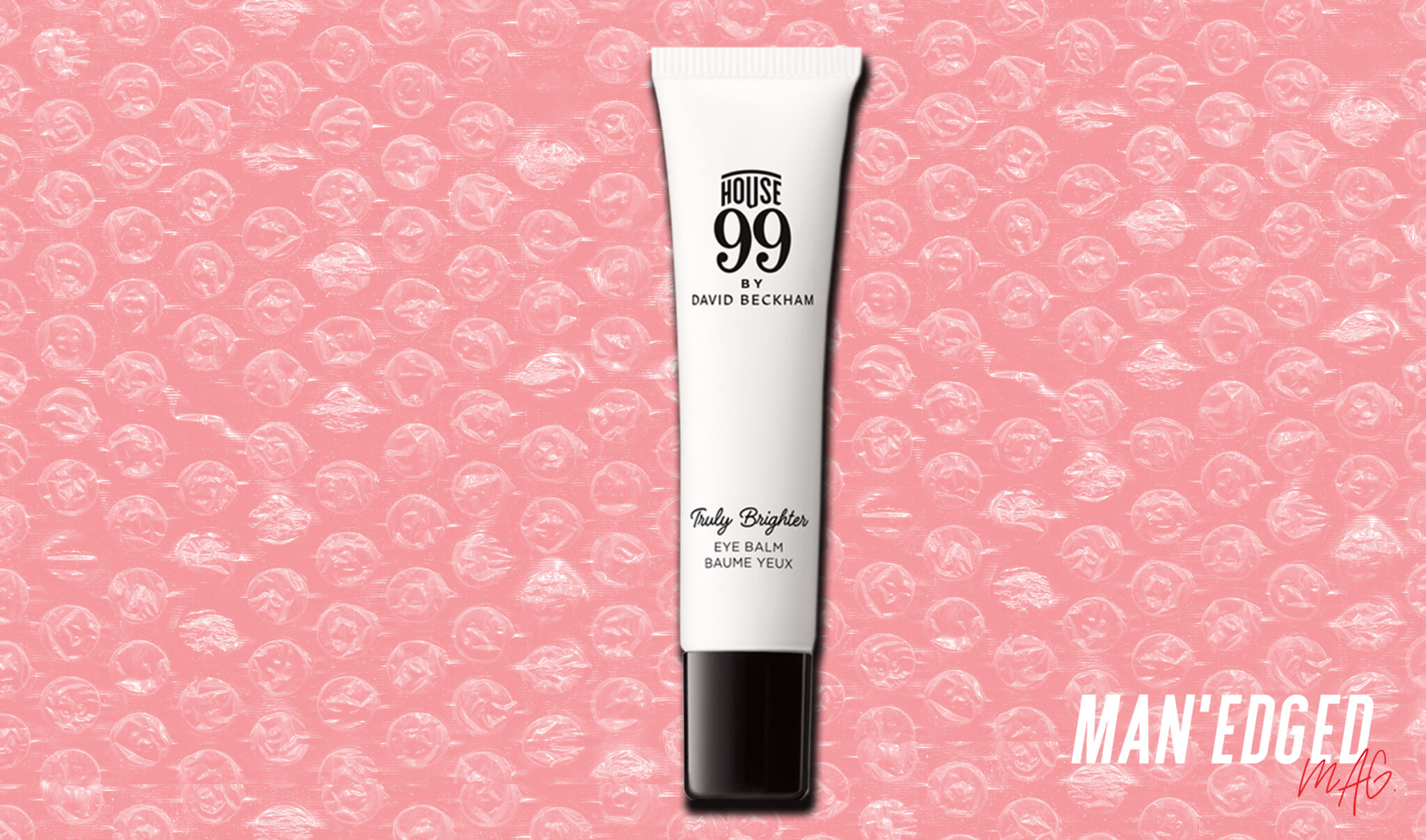 Having a solid men's eye cream in your skincare regime is critical to maintaining a fresh look.
The House of 99 by David Beckham eye balm will do an epic job at reducing the signs of fatigue by leaving your skin looking soft, tight and bright.
If it's good enough for Bechkahm, we'll take it!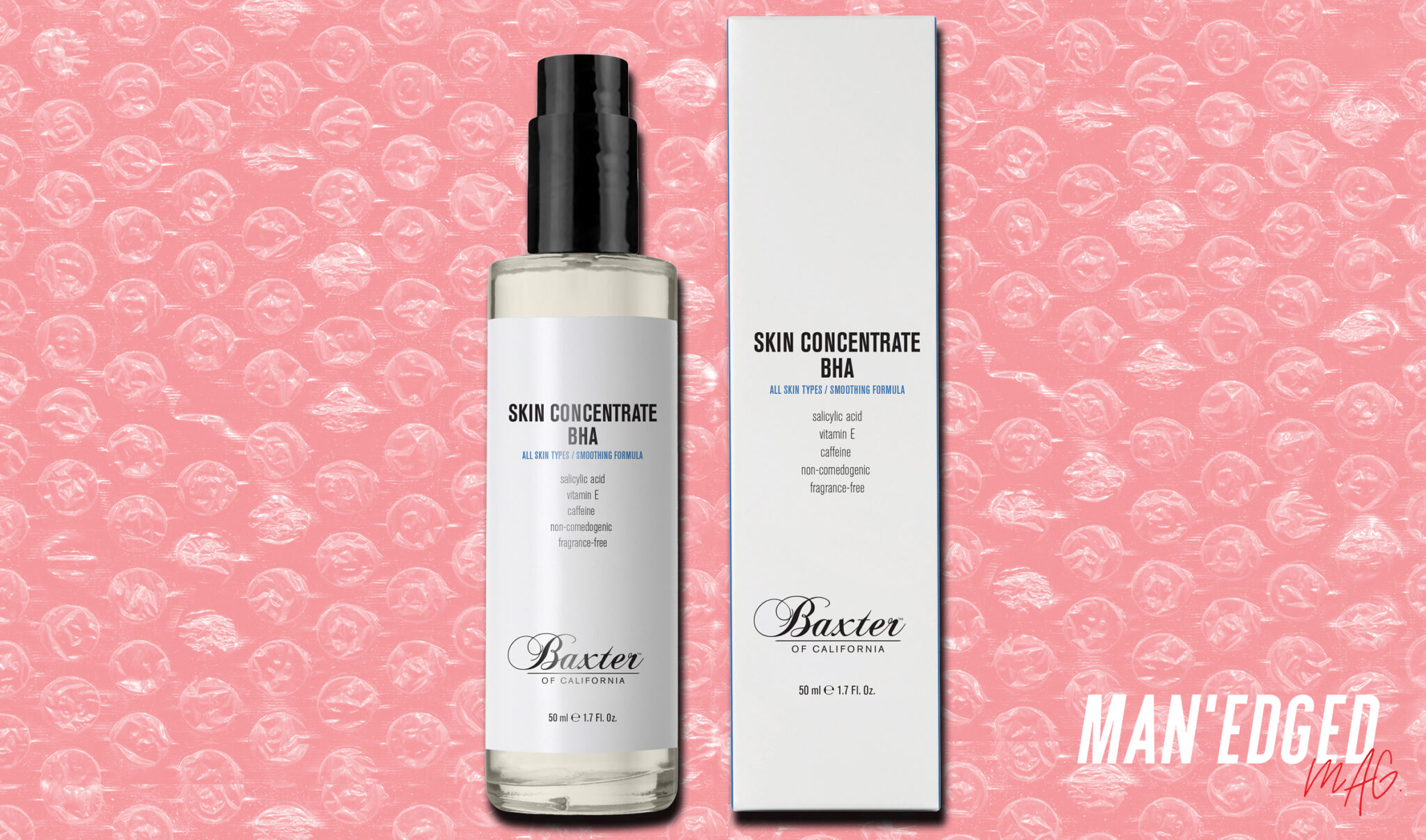 One of the key things that help separate a well-groomed man from a lad is how they care for their skin. One pro-tip to care for your face is to consistently nurture it by applying proper products to it.
This Skin Concentrate BHA by Baxter is a fantastic serum that helps reduces redness and helps to unclog pores.
Do you know those pesky overnight pimples that come out of the left-field? Not anymore.
Get ready to say hello to fresh new looking skin after a night of wearing this stuff.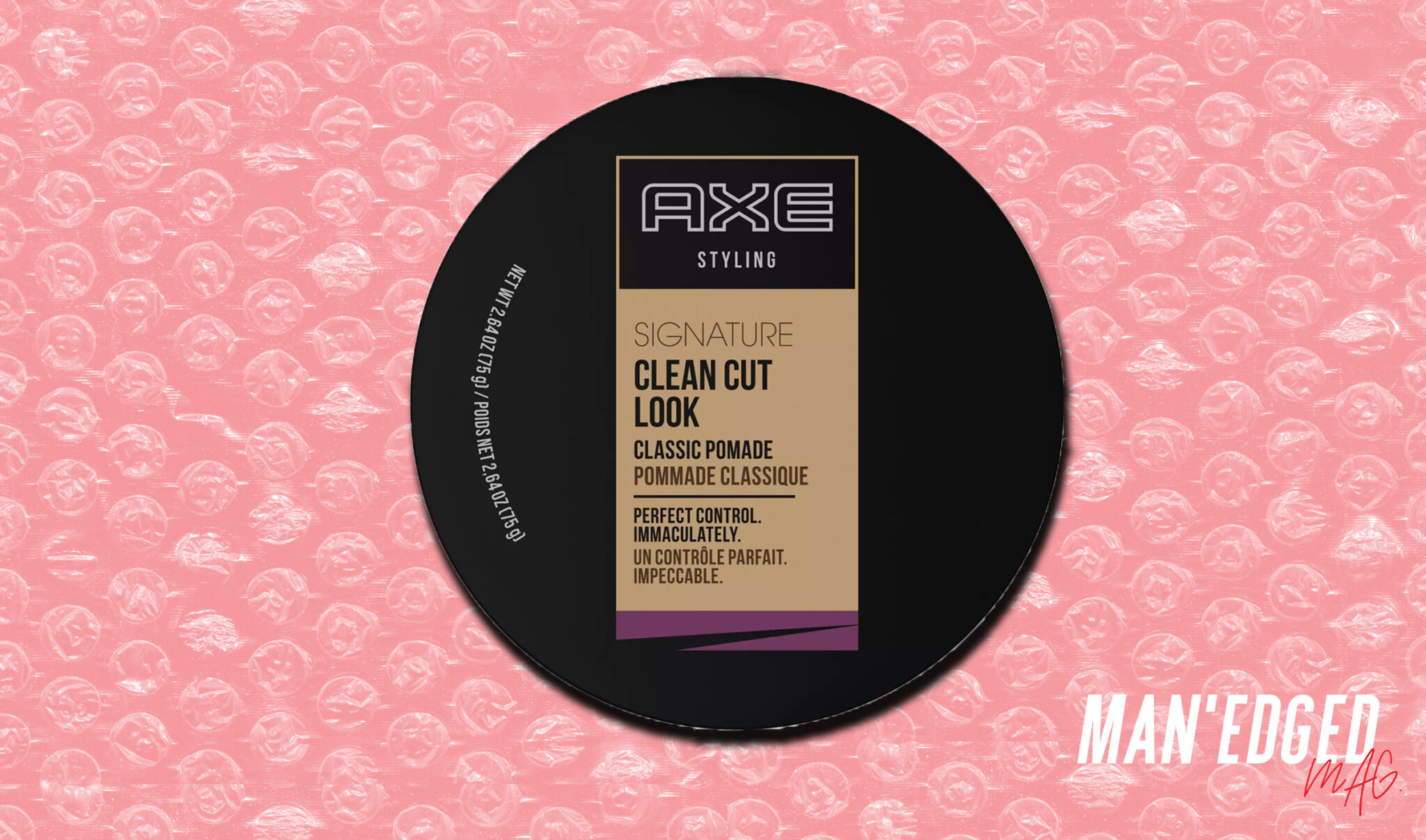 Your hair (we love our bald bro's too) is the first thing people see, so it makes sense to use a solid hair styling product.
This Axe signature classic pomade will do just the trick. It comes in a portable puck tin case and can easily fit in your Dopp kit. The consistently of the product is light, but it stills offers great control.
Knock 'em dead.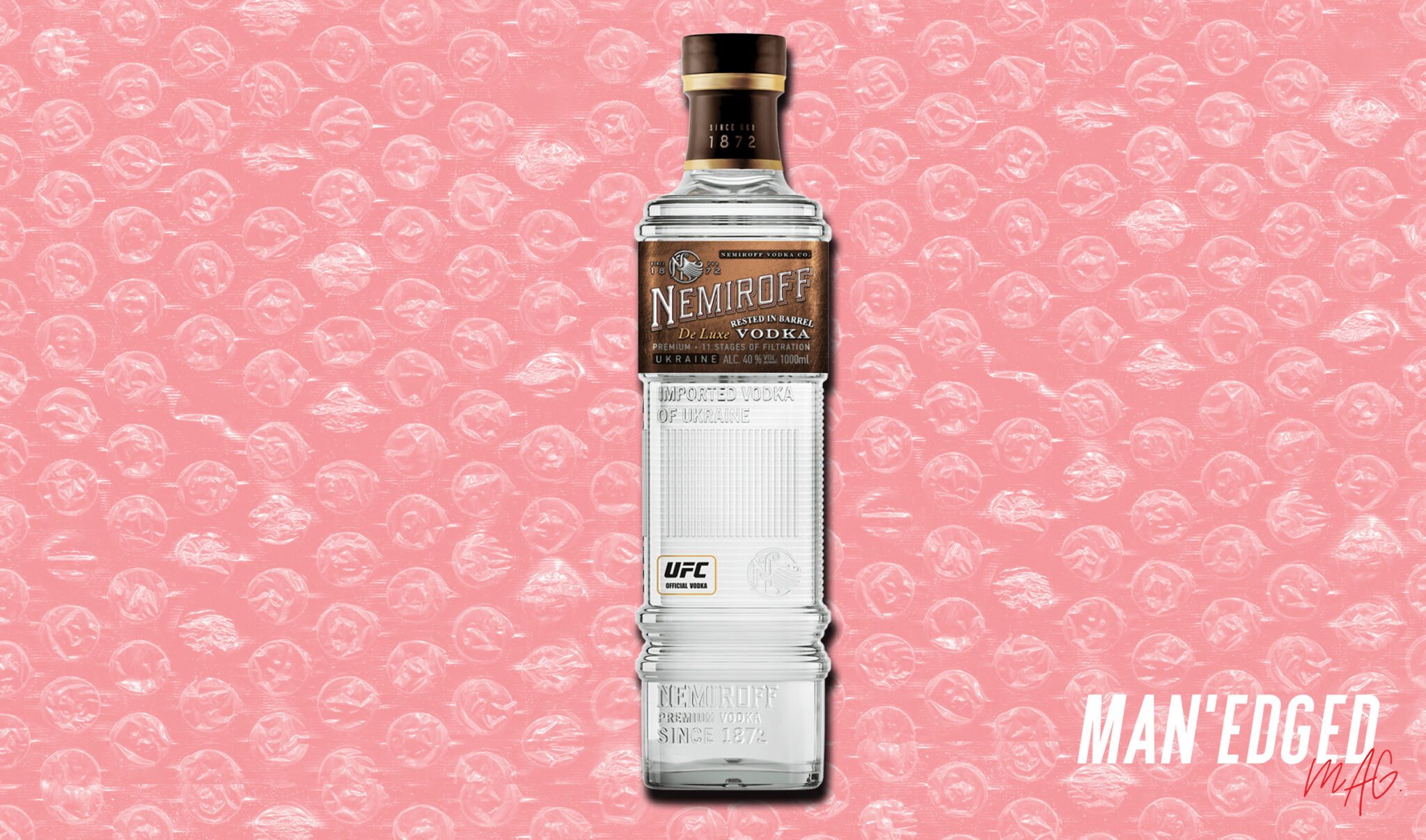 Even the spirits you indulge in can elevate the way you feel. Why not choose a premium spirit to enjoy?
Like this Nemiroff De Luxe vodka. It's not just any ordinary vodka. Nemiroff vodka is based on natural ingredients, pure water and premium-class alcohol.
During the production, Nemiroff uses high pressure, temperature and 11 stages of filtration that the final product refined and offer a rich taste.
Cheers!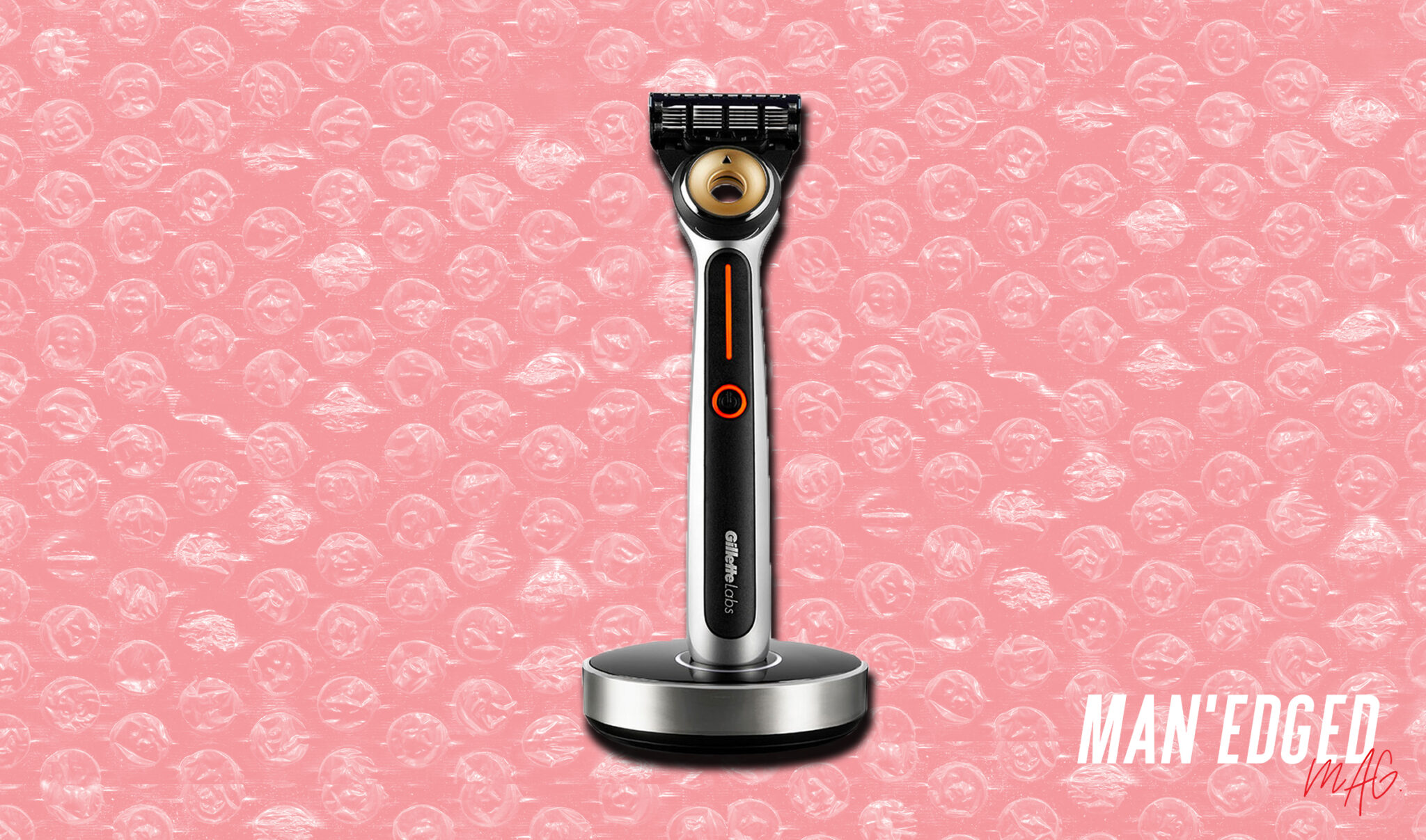 As the weather temperature drops, it can be so easy for us gents to become somewhat like cavemen by letting ourselves become a bit disheveled.
In an effort to keep us looking sharp when life calls us into action, sometimes that means shaving our beards or stubble.
Insert this Gillette heated razor. Not only does it have a sleek design and comfort grip, but it will allow you to go a step further in attaining that perfect shave.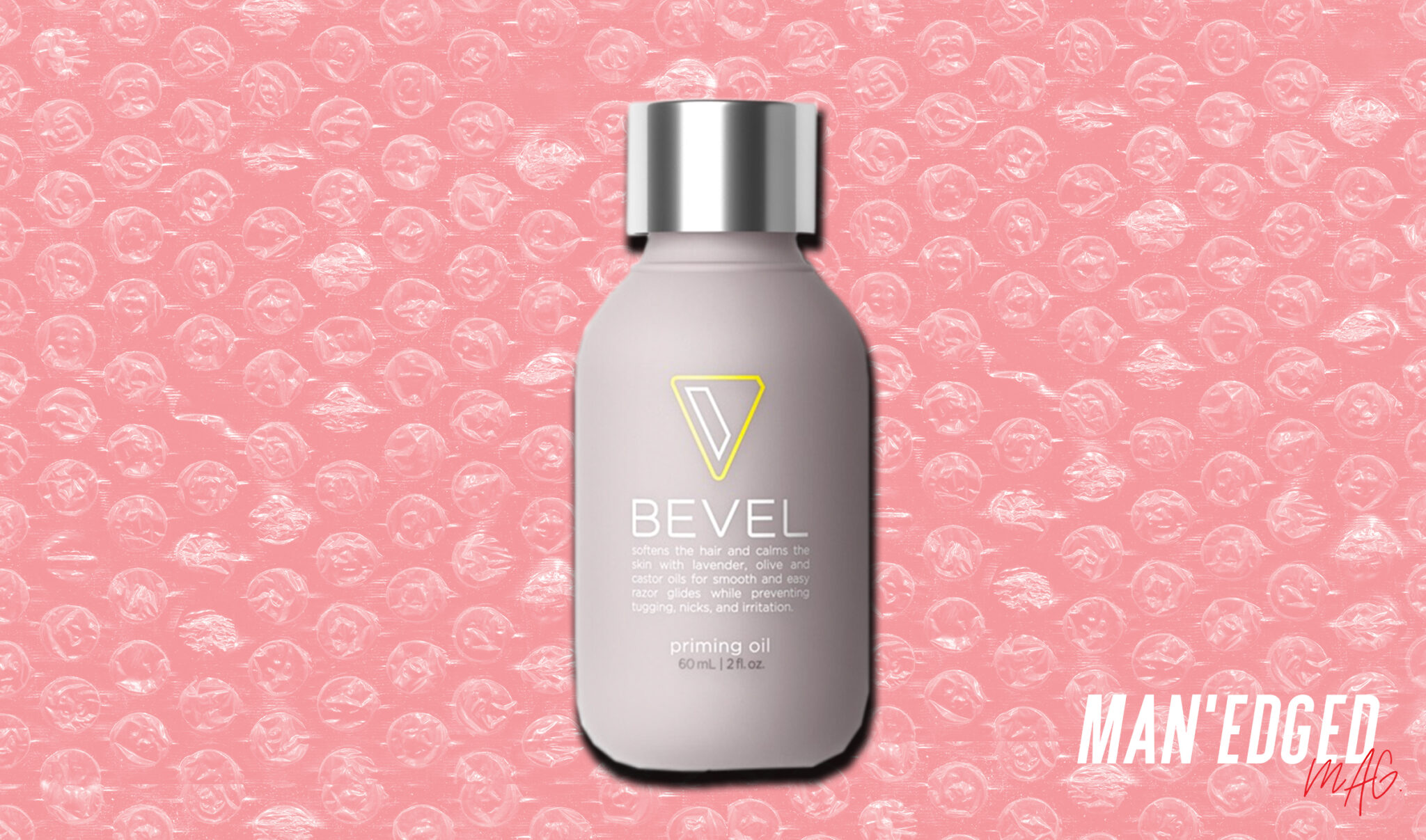 There's nothing like a solid men's shave session. It's like an extra shield of confidence when you get that perfect shave.
The trouble is, sometimes those sessions can be ruined by those pesky nicks and cuts all over our gorgeous faces.
Insert Bevel's priming oil.
Apply prior to slapping on your shaving cream and you're in for a perfect shave time and time again.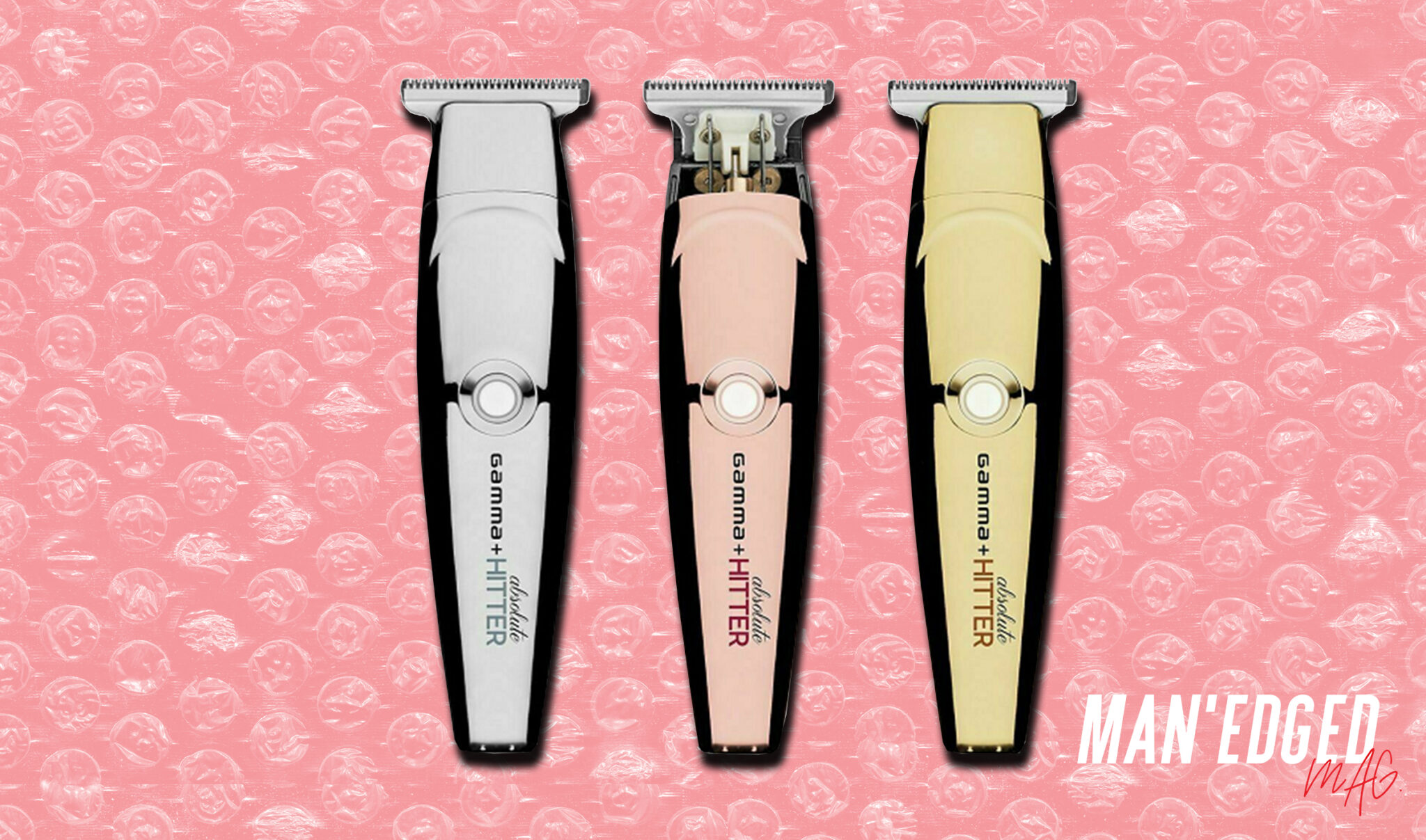 Not into the freshly skin shaven look?
Perhaps, you prefer to rock a little stubble, but still need a solid trim from time to time. Then this one is for you.
Meet the Gamma+ Hitter trimmer. This cordless trimmer has a black diamond blade and offers a 240-minute cordless run-time.
It also comes with a removable drop-top and various body kit colors to create over 10 different custom modifications.
The zero-gap black diamond carbon blade is fully adjustable so that you can get the closest shave while the blade stays cooler and sharper longer.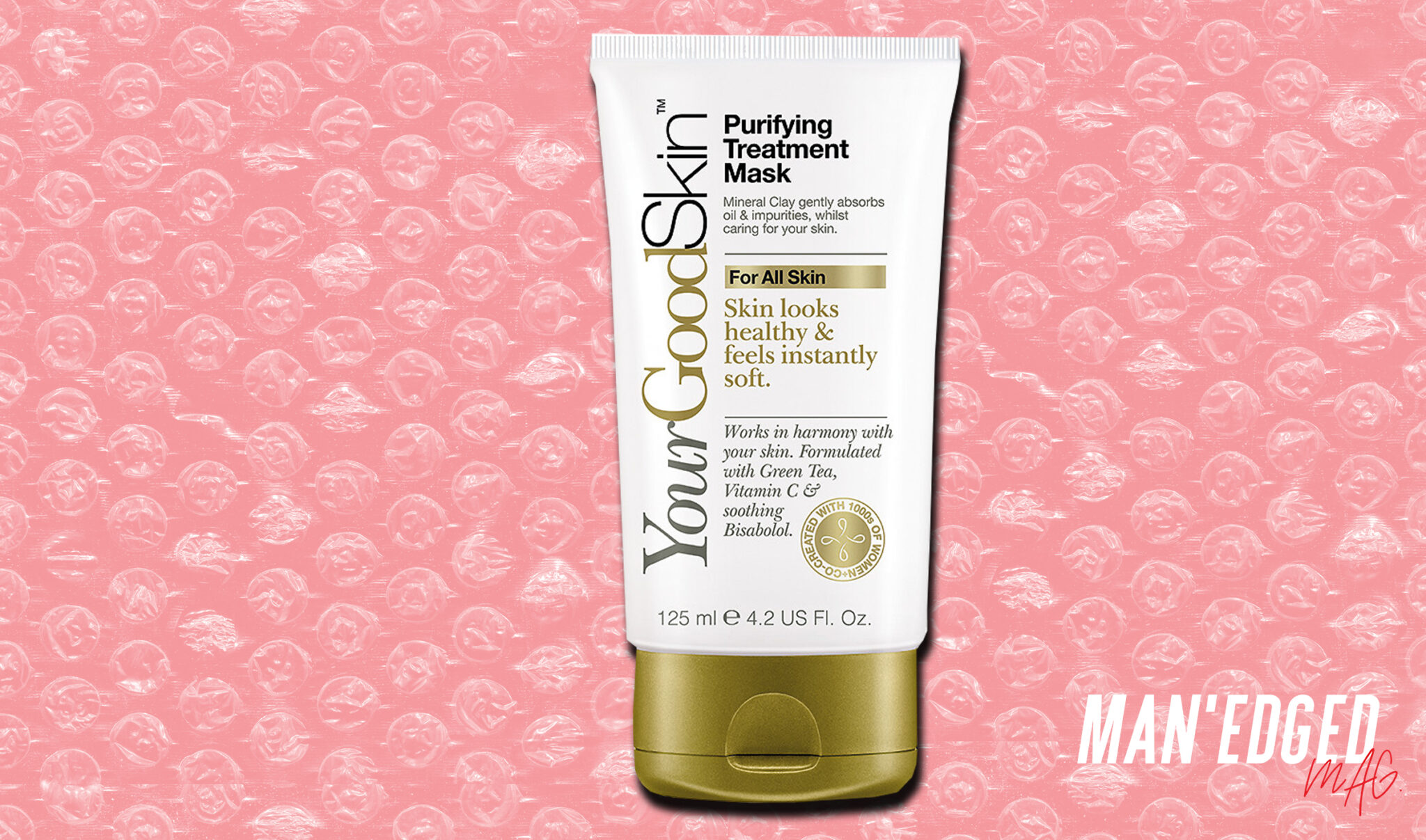 Treat 'yo skin, bruh!
Seriously, as the months get bleak we could all use a quick pick-me-up to keep the old face looking good. This men's purifying treatment mask will do just the trip.
Apply to a freshly cleansed face and let sit for several minutes. Wash off and follow up with your solid men's skincare regime and you'll be looking all shiny and new just in time for New Years'.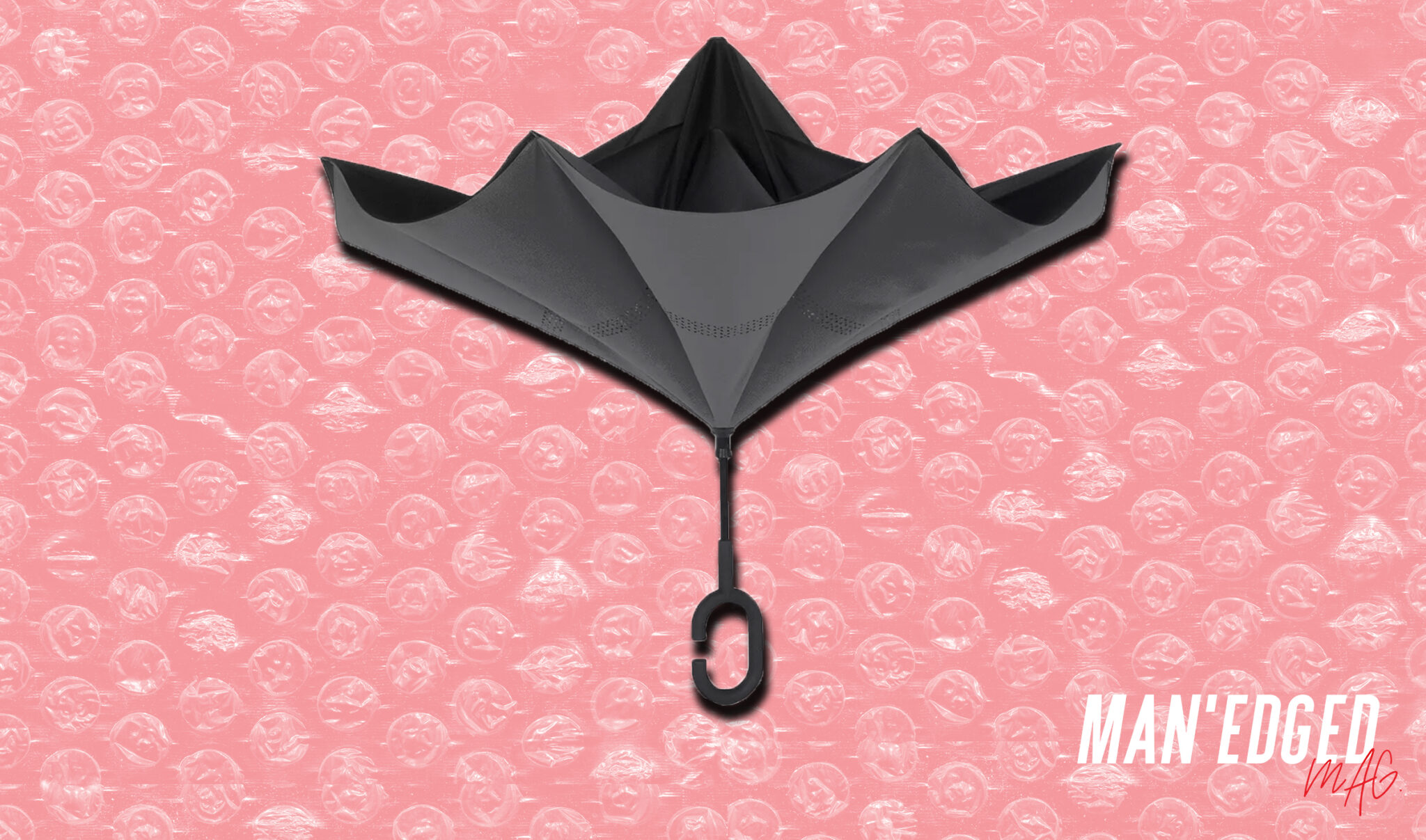 Forget your umbrella because this reversible umbrella is changing the game.
This Shedrain umbrella allows you to easily close your umbrella without dousting you in additional rain spills as you do so. It's the perfect companion when you jumping into the car during a downpour or as you descend into the subway station.
One of the best features is the umbrella's handle design which allows you to rest the umbrella on your should as you walk the dog or carry groceries home.
Not too bad for only $20.